Various Roots Events
Providing a platform for creatives to showcase their work with each other, and draw in diverse, new audiences to learn about more artists from their community.
Visual Art + Music + Dance + Fashion
Our events showcase artists of various mediums simultaneously, including both still and live exhibitions & music performances. Our hope is that attendees and exhibitors both walk away with new memories, friends, and most importantly, future collaborators.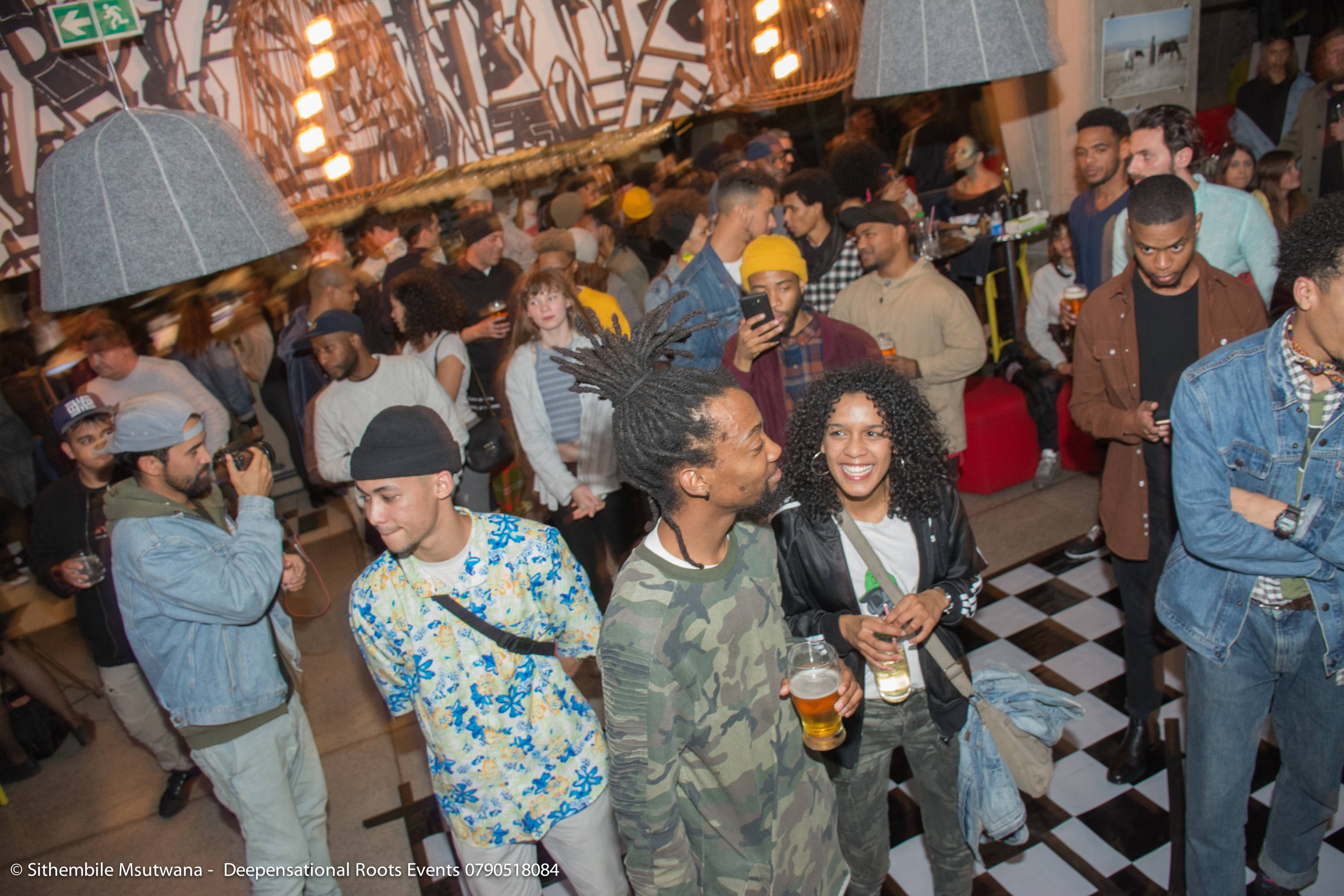 Creatives Mashup Vol 2. - Cape Town, South Africa
Our last event, in Cape Town, hosted by Radisson Red and thrown in collaboration with Unknown Union featured 7 live music performances from leading local musicians and vocalists, still-work from 9 visual artists, live avante-garde makeup showcases from 2 HMU artists, a live portrait studio from an editorial fashion photographer, a local craft gin bar, and performances from hip hop, roller, and ballet dancers.
Click Here to See Photos of This Event!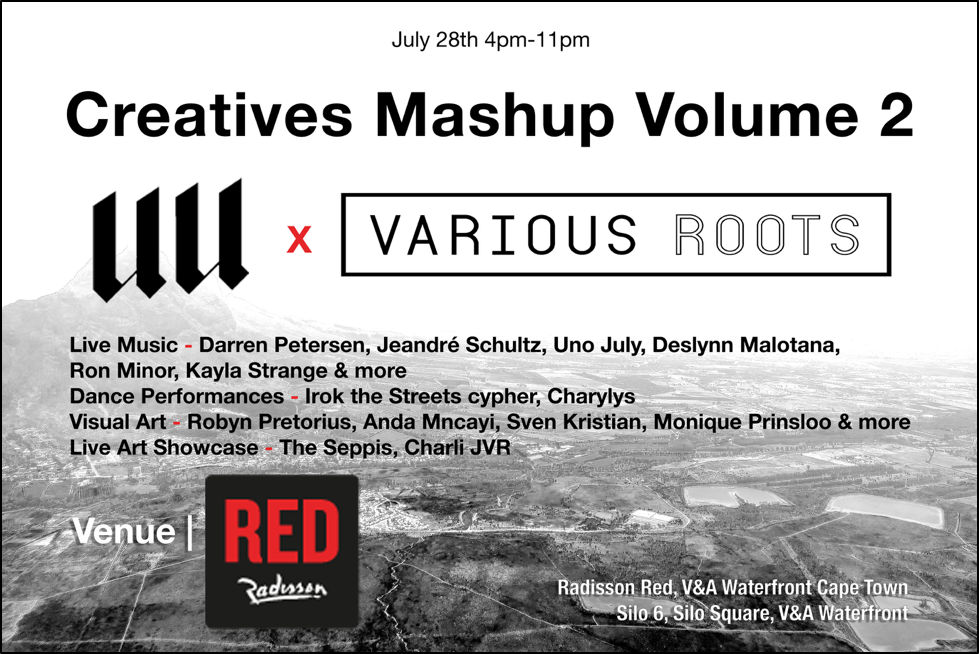 The Seppis Portrait Studio - "Royal Heritage"
Giving us all a chance to feel royal, one of Cape Town's finest editorial fashion photography duos, The Seppis, created a concept featuring the upcoming F/W collaboration garment from Various Roots & Unknown Union. The Seppis grabbed guests off of the dance and exhibition floors during the 2018 Creatives Mashup Vol. 2 event and sat them for a portrait in one of our unreleased garments.