Various Roots Artist Grant Program
Supporting artists from under-represented communities to promote diversity in media.
Finding Purpose for Various Roots
Our first venture into grant giving was through The Robe Lives, which helps young women tackle very basic needs of health, safety, welfare, and education. Over the years we learned more about how lack of resources in regions and countries leads to major systematic difficultiest, and sometimes uncrossable chasms for people to satisfy higher needs in personal development on the way to self actualization (thanks Maslow).
In plain words - it's great to offer funds to provide clean water, mosquito nets, and even menstrual pads (as we do via The Robe Lives), but there are a lot of other areas where grant giving can make a significant, long term impact on communities.
As we began to dream up what we could do with the profits derived from Various Roots clothing sales, we wanted to explore providing funding for people who are ascending higher levels as they strive towards fullfilment and happiness in life.
More creators
From more places
Tell more stories
To make the world more open
and more interesting
Maslow's Hierarchy of Needs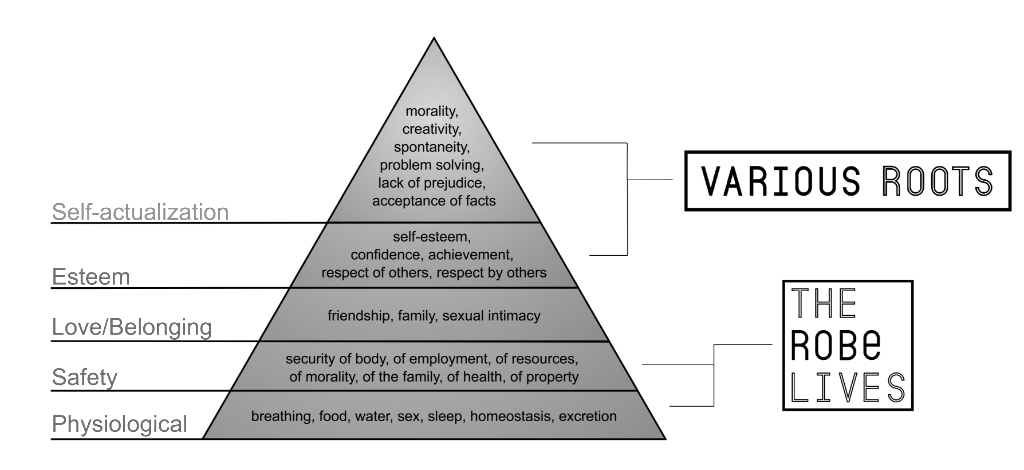 Art and individual creation can be a great equalizer, as incredble creativity knows no bias to race, culture, nor country of origin. Funding to execute projects & networking, of course is a key difference maker for two artists of equal talent to achieve financial stability or not.
Using 100% of the profits derived from Various Roots garment sales on this website and with some individual contributions from people who believe in our mission, we will be working with incredible artists around the world to distribute their content to the US & abroad. These projects will be a jumping-off platform for the artists to make headway on their career journey, should pave a path for them to help and mentor younger artists, and will insert socially conscious messages into widely consumed media.
| Insert powerful socially-conscious messages into widely-consumed media
| Help artists increase their reach and make progress on their career paths
| Expose 'The West' to more content creators from around the world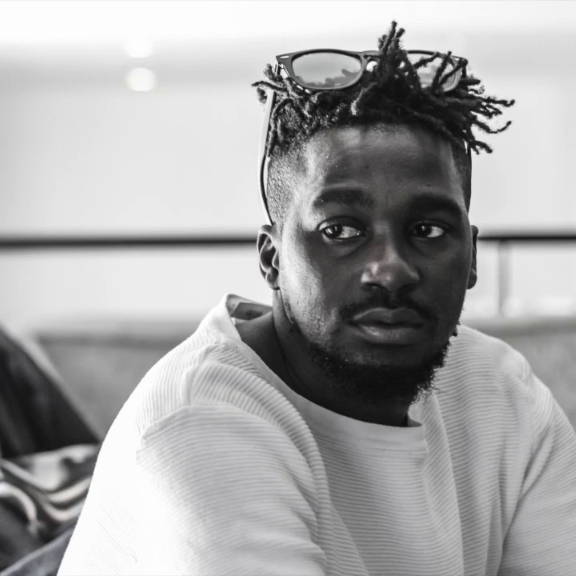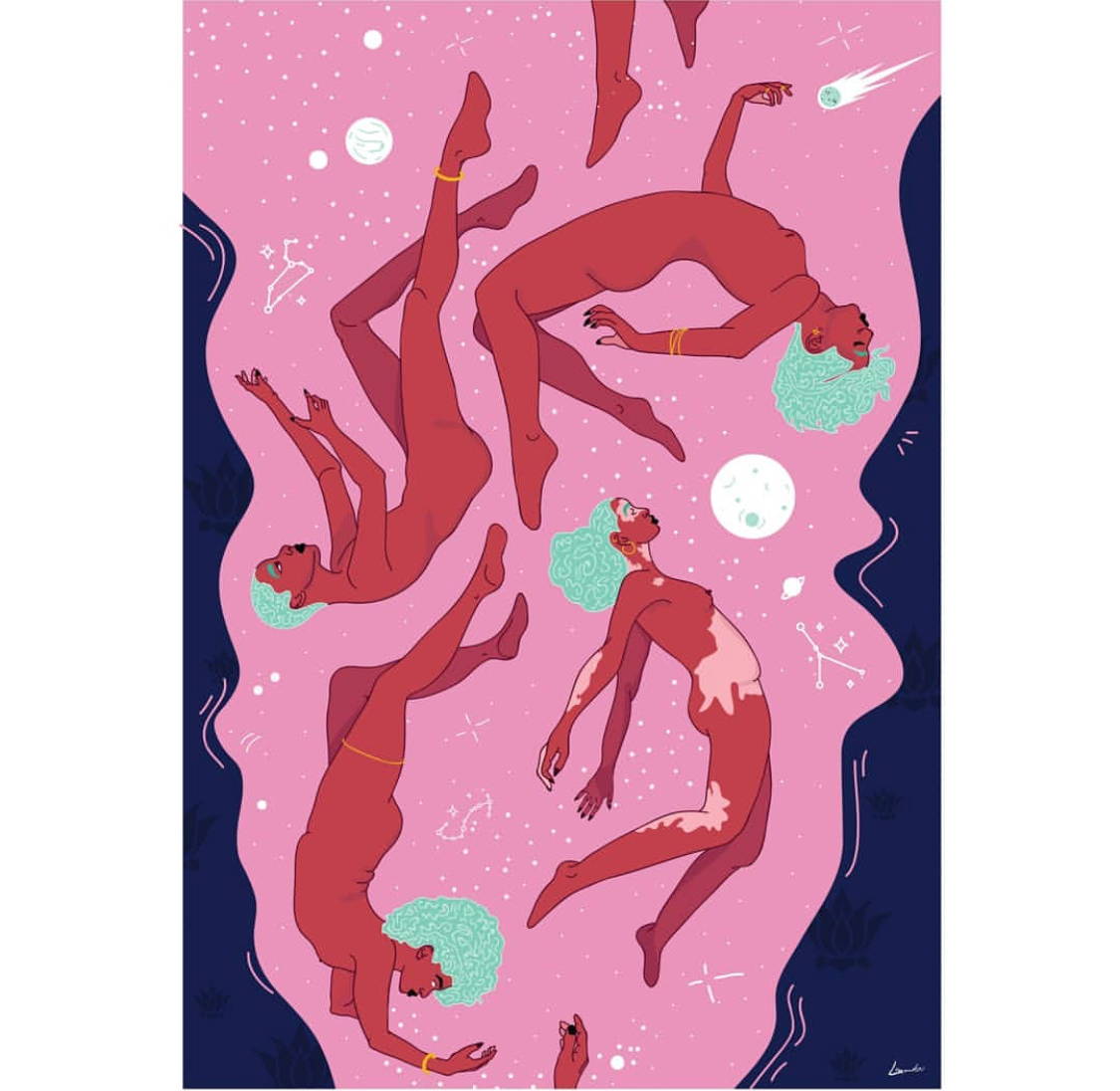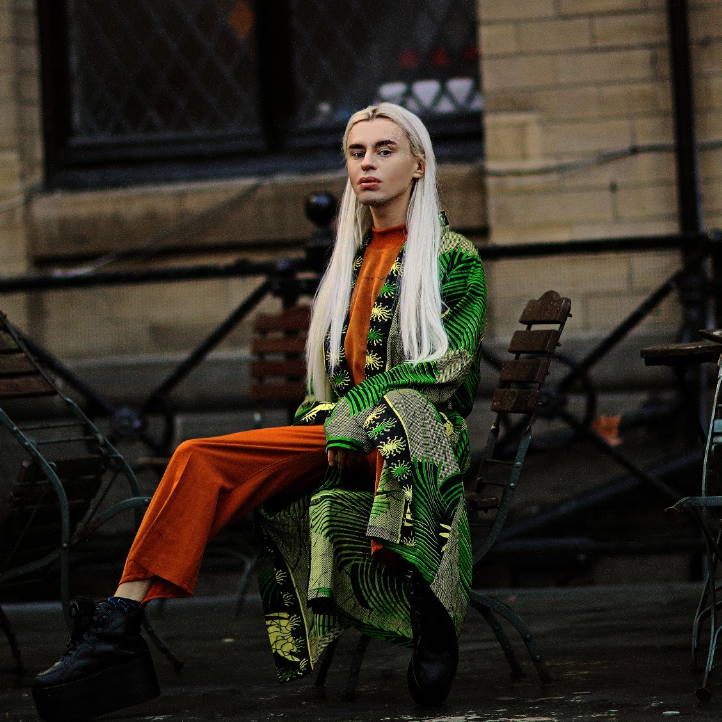 We find up-and-coming & established artists from around the world of various mediums; visual art, music, fashion - who produce socially conscious work aligned with our values, and offer funding and creative guidance to them in order to produce and distribute select works globally.
Our artists create works that mean something. They draw attention to;
Feminism
Equality
Inclusion
Abuse of power
Violence
Effects of poverty
Wellness
And other powerful subjects, both mainstream and taboo.
Twice a year, we will announce our new Artist Projects - Who, from Where, is doing What, at $XYZ Cost. We will then open up to direct individual contributions (already over $4,000 raised for our first class of artists!), and then Various Roots will contribute the balance from garment sale profits. so the project can be executed.
Our first artists are creating works addressing equality, police brutality, feminism, and wellness. Announcements coming soon!
Want to Be a Part of This Journey?